If you sign to "Subio Plug-in Partner License Agreement," we'll help your making plug-ins and provide it with Subio Platform. Please read the following PDF, published in 2009, to understand the concept. 
Briefly,
You keep all intellectual properties.
You determine the price and license of the plug-in.
Nonexclusive distribution. You can distribute it from other channels.
GPL libraries are not acceptable.
You get 2/3 of revenue from the plug-in.
We take 1/3 of revenue to provide user support and training.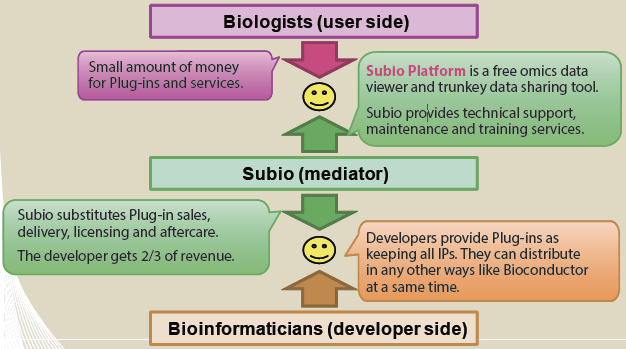 Bridging the gap between biologists and bioinformaticians
If you're interested in developing your plug-in, please contact us .
A Related Topic:
Can I provide my own analysis service using Subio's software products?